The Career Center provides a variety of online tools to help our current students and alumni achieve success. Most of these resources can be found on Handshake; a few are listed below.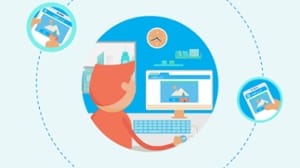 Gallup proves that people succeed when they focus on what they do best. When they identify their talents and develop them into strengths, people are more productive, perform better, and are more engaged.CliftonStrengthsFinder assessment is the first step in helping people identify their talents. CliftonStrengthsFinder results give people a way to discuss and develop their unique combination of skills, talents, and knowledge -- also known as strengths. Learn your top five strengths today.
Purchase your online access code to take the assessment, and contact one of the Certified Strengths Coaches on Handshake for an individual career coaching appointment to discuss your results. Don't forget to print your report and bring a copy to your appointment!
Gallup's Builder Profile 10 ®
Understanding and using your top builder talents can help you successfully start growing something of economic value. Take this assessment to receive a customized report that will recommend ways to apply your talents most effectively. This assessment is recommended for business leaders. If you would like to schedule a consultation to go over your report please make an appointment on Handshake.
Myers-Briggs Type Indicator ®
The Myers-Briggs Type Indicator® assessment, or MBTI, is one of the most popular assessments on the market. It is a powerful assessment instrument for revealing one's personality type, identifying criteria for career satisfaction, and providing possible career options.
If you would like to take the MBTI, please schedule an appointment with an advisor on Handshake. 
GoinGlobal
Fast-track your job and internship searches at home and abroad! Today's successful job seeker needs every advantage to fast-track their search, make the right impression, and land the job they want. Whether pursuing an opportunity across town or around the world, GoinGlobal is that advantage. Please login to Handshake and visit the Resources page to obtain access.
Big Interview
When preparing for a job interview, it's not enough to just read advice — you need to put that advice into practice! Login today and get hands-on practice with mock interviews tailored to your specific industry, job, and experience level. Please login to Handshake and visit the Resources page to obtain access.
grAdvantage
At UC San Diego we aim to prepare graduate students and postdoctoral scholars for a range of careers, from industry to academia. grAdvantage was developed with input from industry leaders in the San Diego Community and provides a suite of resources to help participants develop essential leadership, teamwork and communication skills to become successful leaders in their field.
ImaginePhD
ImaginePhD is a free online career exploration and planning tool for PhD students and postdoctoral scholars in the humanities and social sciences. This tool allows users to assess their career-related skills, interests, and values; explore careers paths appropriate to their disciplines; create self-defined goals; and map out next steps for career and professional development success.
MyIDP (Individual Development Plan)
MyIDP is a unique, web-based career-planning tool tailored to meet the needs of PhD students and postdoctoral scholars in the sciences.