The Career Center partners with strategic search engines to help our current students and alumni achieve success. All of these resources can be found on Handshake, a few are listed below.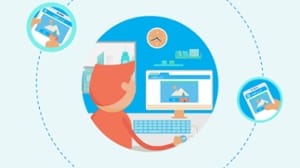 Traitify
Traitify is a unique visual personality assessment that gives you a better understanding of your personality and allows you to make better decisions about career direction.
Understanding and using your top builder talents can help you successfully start growing something of economic value. Take this assessment to receive a customized report that will recommend ways to apply your talents most effectively. This assessment is recommended for business leaders.If you would like to make a consultation report to go over your report please make an appt on< Handshake.
Myers-Briggs Type Indicator< ®
The Myers-Briggs Type Indicator® assessment or MBTI is one of the most popular assessments on the market. It is a powerful assessment instrument for revealing one's personality type, identifying criteria for career satisfaction and providing possible career options.
If you would like to take the MBTI, please schedule an appointment with an advisor on Handshake. 
Gallup proves that people succeed when they focus on what they do best. When they identify their talents and develop them into strengths, people are more productive, perform better, and are more engaged.CliftonStrengthsFinder assessment is the first step in helping people identify their talents. CliftonStrengthsFinder results give people a way to discuss and develop their unique combination of skills, talents, and knowledge -- also known as strengths. Learn your top five strengths today.
Purchase your online access code to take the assessment, and contact one of the Certified Strengths Coaches on Handshake for an individual career coaching appointment to discuss your results. Don't forget to print your report and bring a copy to your appointment!